Alan Glen
EVANGELISTA, M.S.
Background
I've been lucky to have a pretty unique education experience. Besides having a great environment-focused graduate program at Humboldt State, there truly is nothing like being surrounded by the towering California redwoods. There is a feeling that you get walking in the few remaining old-growth forests. An awe-inspiring feeling among the groves of ancient trees, some whose roots have stood over a thousand years.
For my Bachelor's Degree, I studied at a small school in Iowa with a twist: Consciousness-Based Education. While taking really interesting courses like Abstract Algebra and Real Analysis, I had the chance to take several courses on meditation and consciousness. Through meditation and my own exploration of philosophy, I gained a strong interest in how the brain thinks, learns, and performs and how both the mental and physical environments effect brain function.
Interests
I love music! Music has the power to influence our brains unlike any other human experience. It has such a strong connection with Mathematics and Physics, yet the theory of music and performance is truly an art. I've been playing piano for twenty years now and continue to explore the works of composers old and new. I've also learned the violin and cello throughout high-school and college, playing in orchestras when I could manage it in my schedule.
Martial arts is a great way to stay active and sharpen the mind. My experience with Tai-Chi and other soft martial arts has taught me many important lessons, both in self-defense and everyday life. Coupled with my practice in meditation, I've gained a refined perspective and approach to living in harmony and balance.
Currently Learning
C# and WPF
German (hurra, sehr gut!)
Machine Learning
Natural Language Processing
Bach Violin Partitas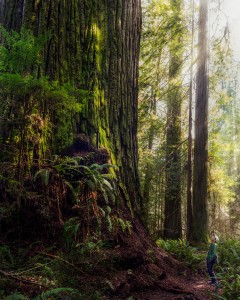 That's me in the lower right corner!
Exploring the dunes in Humboldt